Fleet vehicle maintenance repairs & Auto electrical services Telford Shropshire
Mobile Mechanics Telford Telephone 01952 247007 for enquiries
Vehicle Breakdown callout
Mobile On Site Service Support available subject to booking
Engine Diagnostic Testing & Repair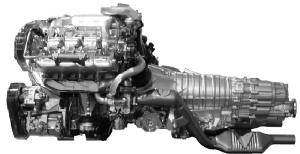 Mobile auto fault diagnostics & repair centre.
Autoelectrical
Starter motor & Alternator renewal on site.
We have specialist Starter motor and Alternator bench test facilities enabling accurate diagnosis and unit repairs.
Batteries, Lights, Wiring, Faultfinding, Repairs.
Please see our other pages for more information about installation , diagnostics, etc
Engine Oil & filter change.
A scheduled Engine oil and oil filter change is a basic service essential . Engine oil level should be checked regularly

Diesel engine fuel injection servicing
Diesel pump renewal, Diesel timing chain. Specialist tools to enable repairs to Ford TDDI TDCI engine as fitted to Ford Focus, Mondeo, Transit, LDV Convoy.
Specialist test equipment for back leak test of common rail fuel injectors, Lucas Epic system diagnostics,
Electronic diagnostic equipment for fault code read, live data, injector coding. Trade enquiries welcome.
Cam timing belt kit renewal.
Cam timing belt renewal is advised by most manufacturers as part of a maintenance schedule. Change interval is usually based on vehicle mileage , engine hours or time. Various specialist equipment to enable locking of the engine during timing belt renewal may be required during this operation. Most timing belt kits can be fitted on site without too much problem though certain vehicles may be more difficult.
Ignition timing setup on petrol engines.
Facilities for ignition timing set up older vehicles with distributor type ignition systems. Electronic diagnostic equipment to check ignition timing of modern vehicles via computerised serial diagnostics.
Petrol Fuel Injection system test and repair.
A fuel filter change may be carried out as part of scheduled maintenance servicing . Fuel injection system pressure test facilities for some vehicle systems available. Electric fuel pump may be tested by several methods including use of oscilloscope to evaluate condition. Fitting of new fuel pumps. Fuel injection system repairs.
Engine Management Systems
Check Engine light fault computerised diagnostics, diesel glow plug light diagnostics, Electronic ignition, Fuel injection, Common rail diesel
Engine Mechanical Systems
Facilities for Engine compression test, Cylinder leakage test, Oil pressure test guages, Engine stripdown and rebuild.
Cooling System
Safety The vehicle cooling system is a pressurised system and hot coolant can cause scalding.
Antifreeze content can be checked using a simple tester which assesses specific gravity of the coolant mix. Most Antifreeze also contains a corrosion inhibitor . Manufacturers may specify a particular grade or type of antifreeze to b used in vehicles. Antifreeze usually contains a coloured dye , the fact that coolant looks blue or orange or green etc is not always an accurate indicator of antifreeze protection . As a guide neat antifreeze to water is usually mixed at between 25% and 50% concentration depending on level of protection required. Antifreeze coolant may also be purchased premixed.
A Cooling system pressure test may identify coolant leaks from hoses , radiator, etc.
Engine temperature problems :
Possible cooling system faults can include blocked or leaking radiator, corroded radiator, sticking thermostat, faulty or leaking waterpump, cracked cylinder head, cracked cylinder block , head gasket failure, leaking cylinder liners, cylinder liner height incorrect, perished or leaking radiator hoses, heater matrix blocked , Pressure cap not sealing, Oil cooler leaking water,
Clutch fitting
Clutch fitting on site where possible. We have fitted new clutches to many vehicles on site including Cars Vans HGV Commercial Vehicles and tractors.
A worn clutch can make gears difficult to engage or cause loss of drive.
Faults with clutch actuation can include broken clutch cable, clutch hydraulic system leaks (where applicable), clutch release lever bent. clutch release bearing noisy, clutch pressure plate, clutch centre plate friction linings worn out. Certain machines such as tractors may be fitted with a dual clutch mechanism, one for drive and one for power take off.
Rear Axles
In the past differential assemblies and complete rear axles have been changed on site. A check of rear axle oil level is carried out during scheduled maintenance. Whining noises from the rear axle can be a symptom of bearing failure.
Braking system repair
Fitting of brake pads , brake discs, brake hydraulics. Wheel cylinders, Brake calipers.
Antilock braking system electronic diagnostics .
HGV air brake repairs including fitment of linings , S cams ,
slack adjusters ,air brake chamber, load sensing valve, shoes, pads, drums, discs.


Driveline powertrain repair
Fitting of CV constant velocity joints , gaiter boot kits ,
driveshaft, propshaft, UJ. Wheel bearings. Locking wheelnut removal.

Suspension
Fitting of road springs , spring pins & bushes , shock absorbers, suspension ball joints,
MoT test preparation and repairs
Breakdown Callout for Roadside Assistance & Home start. Mobile mechanics .
Hydraulics
Fitting of hydraulic pump, motor, rams , etc to HGV , Excavator, Agri machines.
Qualification
IRTEC (Institute of Road Transport Engineers ) licenced technician
The IRTEC licensing scheme provides an assessment of professional technical skills of vehicle service and maintenance technicians working in the road transport industry . Mechanical / Electrical : The Inspection, Maintenance and Repair of Heavy Vehicles : Engine, Transmission, Braking System, Suspension, Electrical, Vehicle Safety Inspections,and Public safety.
Some of the Manufacturer Training completed:
Bosch Gasoline Engine Management System Components and Diagnosis, Bosch Common Rail Diesel Systems, Bosch essential test procedures, Bosch electronic systems Oscilloscope operation and signal test methods
Delphi Air Conditioning systems : Certificated refrigerant handler
Terberg lifting equipment Hydraulic and electrical systems.
SnapOn Diagnostics
Roadside breakdown risk assessment and safety procedures.
Risk Assessment
It is part of our safety policy to carry out risk assessment before carrying out any on site work. Roadside breakdown can have particular risks and vehicles may require moving to a safe area before work can be carried out.