Construction Plant Air Conditioning Service Shropshire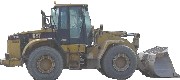 Mobile Service Engineer for Construction Plant Cab Air Conditioning covering; Shrewsbury, Telford, Shropshire and Mid Wales areas.
AC Mobile repair FGAS 2079 class 1 trained service engineer travels to you to diagnose the fault with your excavator tractor bulddozer or loader air conditioning system .
Facilities to service and repair vehicle air conditioning systems on site where component access allows including:
Air Conditioner Regas, OFN pressure test of cab air conditioning system, Refrigerant id test, Refrigerant Recovery , Refrigerant oil addition, Vacuum (evacuation) of system , Air Conditioning system diagnostics , Component replacement, Metal air conditioning pipe repair, Flexible refrigerant hose assembly. vent temperature check. Electrical system diagnostics, climate control system computerised diagnostics.
Telephone 07703 558610 www.autoelectrics.net
Supply of air conditioning compressors, switches & components, heaters, heater blower fan motors, repairs for : * Excavators * Construction equipment * Quarry plant * Agricultural machinery
Benefits of Cab Air Conditioning:
Machine Operator and Site safety is enhanced by cab air conditioning to help the operator stay alert.
Comfortable cabin temperature in hot working conditions reduce operator fatigue and risk of heat exhaustion
Heat is transferred from the cab interior to produce a cooler climate and fresh comfortable environment
Vision is aided by keeping cab glass demisted
Dust and pollution entering the cab is reduced
Dehumidifying - Drying of the air circulating in the passenger compartment
Cab windows can remain closed in hot weather reducing noise level for machine operator
Cab air conditioning systems reduce high cabin temperature best if heater blower fan vent system is set to recirculation mode.
If the evaporator fan (blower fan for cabin) is producing warm air from vents then the air conditioning system is likely to need service maintenance.
The working environment of construction plant leads to particular problems with cab air conditioning systems. The Condenser heat exchanger fitted to an excavator is usually located in front of the radiator and prone to becoming blocked with dust and dirt reducing efficiency of the aircon system
Persons handling refrigerant for example charging or recovering refrigerant from construction plant air conditioning systems must be FGAS refrigerant handler certified.
We welcome enquiries.
Useful links :