Mobile Air Conditioning Service Welshpool & Mid Wales
Air conditioning and Refrigeration FGas 2079 Cat 1 qualified engineer for specialist inspection and repair of air conditioning systems.
Fgas qualification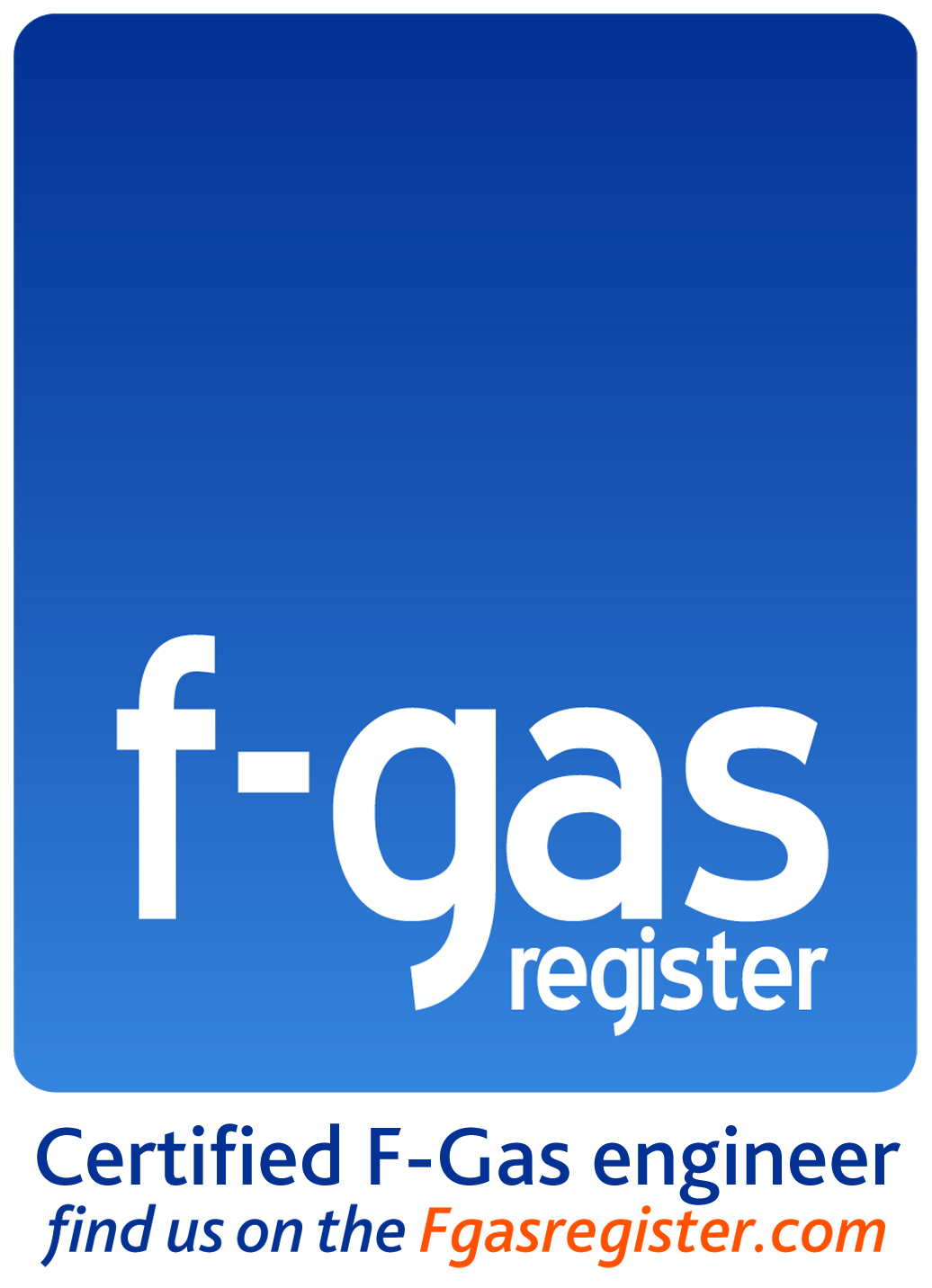 Fgas qualification is a legal requirement (New Fgas Regulations No.517/2014 Article 10) for service engineers working on vehicle or static air conditioning refrigeration systems containing fluorinated gases such as R134a, R404a, R410a, R452a. Company Fgas certification is held.
Fgas Inspection
Air conditioning systems of specific capacities require periodic inspection checks to determine emissions of fluorinated gases and minimise leakage.
New Fgas Regulations No.517/2014
Leak checks are required on equipment that contains over 5 tonnes Carbon Dioxide Equivalent Refrigerant ( See link).
HVAC Facilities include :
Road Transport Air Conditioning & Cooling

Car
Van
Motorhome
HGV Commercial vehicles
Bus and Coach
Vehicle Air Conditioner component supply and fitting
Compressor Condenser Pipework
Vehicle Air conditioning system electronic diagnostic facility
Mobile Nitrogen Pressure testing of vehicle air conditioning systems for finding leaks
Pressure testing of automotive air conditioning and climate control systems fitted to
On Farm Air Conditioning Service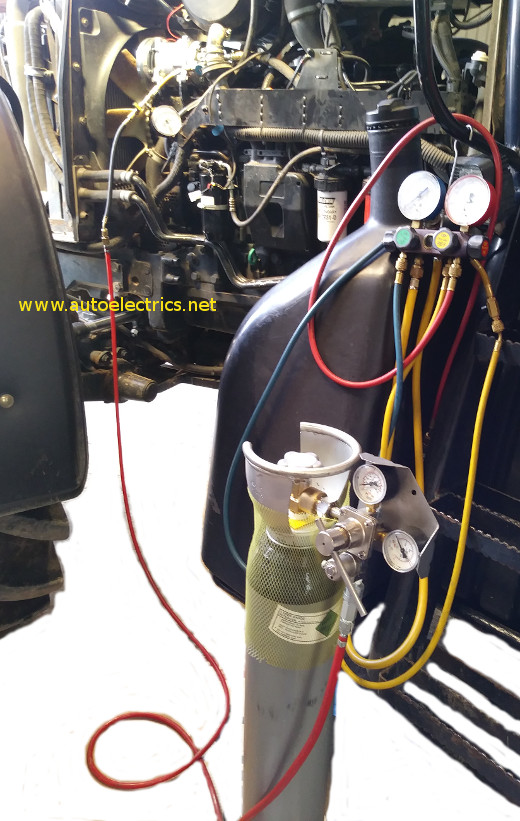 Agricultural machine air Conditioning
Stay Cool in the Cab !
Tractor Air conditioning regas
Combine Aircon
Self propelled crop sprayer airconditioning
Forage Harvester air Conditioning
Excavator and Bulldozer Air conditioning
Statutory Refrigerant Leak Checks
New Fgas regulations require statutory annual checks on systems of
Stationary equipment
Refrigerated trucks and trailers
containing above 5 tonnes Carbon Dioxide Equivalence.
To Calculate:
5000 divided by Refrigerant GWP = applicable capacity of system.
example: A system using R407c refrigerant which has 1774 gwp,
5000/1774 = 2.8, therefore if air conditioning system contains above 2.8 kg R407c then requires statutory annual leak test.
Refrigerants
R134a
R134a (gwp1430) is a commonly used refrigerant in vehicle air conditioning systems and for transport cooling chiller systems on refrigerated vans.
We have facilities for regas of air conditioning and refrigeration systems using R134a refrigerant.
Statutory refrigerant leak checks at least every 12 months required on systems containing above 3.5 kg R134a (gwp1430 x 3.5= 5005 kg CO2 equivalence)
R410a
R410a (2088 gwp) may be used as a refrigerant in static and split air conditioning systems.
R410a is also used in certain transport refrigeration applications.
Statutory leak checks at least every 12 months required on systems containing over 2.4 kg R410a (source: see link)
We have facilities to leak check, recover refrigerant and regas R410a systems.
Refrigerant Piping
Air Conditioning - Description of operation
Air conditioning and refrigeration systems operate by transport of heat from the (indoor) evaporator heat exchanger to the condenser heat exchanger,
A compressor pumps refrigerant around the air conditioning system.
Heat from blown warm air is absorbed by the evaporator heat exchanger to chill air and reduce temperature providing a temperature controlled environment.
Refrigerant transfers heat to the condenser heat exchanger which loses heat to air blown across the outside condenser heat exchanger.
Out of hours callout
*subject to availability
We can offer service for most vehicle air conditioning systems, our engineers have full Fgas class 1 refrigerant handler certification.
Telephone 01743 884888 or mobile 07703 558610 www.autoelectrics.net
Mobile Vehicle Air Conditioning - Welshpool & surrounding Mid Wales areas : tel 01743 884888
Abermule | Ardleen | Berriew | Brunant | Buttington | Caerhowel | Castle Caeraenion | Chirbury | Churchstoke
Cilcewydd | Crew Green | Forden | Four Crosses | Garthmyl | Guilsfield | Henfaes Lane | LLandrinio | LLandysilio
Leighton | Marton | Middletown | Llanymynech | Poolquay | Rowley | Severn Farm | Trewern | Trelystan | Westbury | Worthen |
We welcome air conditioning enquiries.