Vehicle Security Installation
Vehicle Alarms, Immobilisers, Security Door Locks for Vans, DVR 12v / 24v CCTV Camera Systems , Battery Isolator Switches
A vehicle is often one of the most valued assets owned.
The vehicle may also be carrying items of value which could be a target for theft.
Improving vehicle security involves raising the level of difficulty to deter the potential criminal.
Vehicle Security Dead Locks
Dead locks provide a first line of defence against unauthorised vehicle entry.
If you have lose your vehicle keys many good auto locksmiths will easily open mechanical vehicle door or ignition locks without original keys or vehicle damage ,and may be able to cut new car keys without the original keys present.
Security deadlocks may only be cut by specialist locksmiths.
Skilled auto locksmiths can also usually remove broken keys from ignition lock or door lock barrels.
The bad guy will probably use a brute force method involving expensive vehicle damage to gain unauthorised access.
Vans may be fitted with additional security door locks to improve cargo security.
Lockable steel tool storage bolted or welded inside the vehicle provide extra defence if doors are compromised
Staff training should be provided to ensure vehicles arer parked up in well lit areas with additional security such as CCTV or security guard
Vehicle alarm systems
Quality Car alarm fitment can discourage unauthorised tampering or theft from a vehicle.
Alarms provide an audible siren and possibly visual warning when activated.
Canbus Alarm Systems
Canbus alarm systems connect to the computer network of modern vehicles offering benefits of quicker and easier Installation than the traditional hard wired types of alarm because there is less cables to install.
Aftermarket applications are restricted to vehicle models by manufacturing date.
Immobilisers
A vehicle immobiliser is designed to prevent unauthorised starting and driving of a vehicle.
Traditional aftermarket vehicle immobiliser systems operate to disconnect / reconnect wiring linking components.
Many manufacturers now incorporate key coded security systems and a factory fitted alarm as standard.
Types of protection - Vehicle alarm features and functions terminology
Perimetric protection or Perimeter activation
This means the alarm control unit is wired into on doors, bonnet, boot, fuel flap, etc.
Often the same switches are used for the courtesy light, so the alarm will sense when a door is opened.
A glass breakage detector may be fitted.
Volumetric security
Vehicle alarms may also offer interior protection or volumetric security.
Volumetric protection uses ultrasonic or microwave detectors which can detect changes to the air volume within the vehicle cabin as a person moves.
Tilt switches
A tilt switch or inclination sensor will activate the alarm if the vehicle is raised and tilted, eg by a tow truck ,or by somebody jacking the car up to remove wheels.
Panic function
A push button may be fitted allowing the alarm siren to be activated by pressing the button in an emergency.
The panic button may also activate emergency vehicle tracking devices on certain equipment.
Passive Arming
The alarm system may be switched on automatically when the occupants leave the car , this is referred to as Passive arming.
Immobiliser function
The Immobilizer may be combined with a vehicle alarm system so that the alarm siren & lights flash if activated.
Electrical Circuit Isolation
This type of immobiliser is designed to physically interrupt various vehicle circuits which will prevent the vehicle engine from starting. Aftermarket alarm and immobiliser units often offer this type of protection.
Battery Isolator Switches can also provide electrical shut off for security
Coded Vehicle Electronic Control Unit
Control unit immobilisation type of "factory fitted" immobiliser is integrated into vehicle electronic system computer control units during manufacture often disabling ignition or fuel injection functions of engine management computer to prevent vehicle operation.
Coded transponder keys pass a coded data signal to electronic control units.
cryptographic handshake between control unit and coded key is required before certain vehicle functions such as engine starting or running are allowed.
Electronic control unit access is required to bypass this system often via vehicle on board diagnostics (OBD) port.
A range of protective guards is available to prevent obd port connection.
Faults occuring with this type of system may require computerised diagnostics.
Touch key Immobiliser
Autowatch 239Ti touch key Immobiliser

featuring

Automatic arming
Two circuit Immobilisation
PIN code over ride
Illuminated touch key receptacle status indicator
Anti tamper Security housing
The touch key system is self arming when the vehicle ignition is switched off.
The active immobiliser function isolates various circuits to prevent the vehicle from being started by unauthorised persons. To deactivate the vehicle immobiliser a special touch key is placed against a dash mounted receptacle.
Remote Control Immobiliser
This type uses a remote control fob transmitter (often known as a 'plip') which requires the user to press a button to send a coded radio frequency (RF) signal to a receiver unit mounted inside the vehicle, which then passes a data code to the control computer. Once the computer receives the correct code engine start is allowed.
If an incorrect code is received certain functions are disabled preventing startup.
Vehicle Tracking Devices
Vehicle trackers can be installed, these are often subscription based services requiring GSM access to provide real time vehicle location.
Autowatch 172 Ri Remote Immobiliser

featuring

Encrypted remote Control
Self arming
Immobilisation to prevent unauthorised vehicle startup
PIN code over ride
Central locking output
Illuminated touch key receptacle status indicator
Anti tamper Security housing
Indicator / Light flashing
System upgrades available to full alarm with battery backup siren
Transponder Vehicle Keys
This type is a coded key system where the ignition key contains a coded device or microchip which is read as the key is inserted into the ignition barrel (the ignition barrel is surrounded by a pick up coil)
If the correct coded key is used an encrypted data signal is sent to the relevant vehicle control unit to authorise full function.
If an incorrect key is used ,either with the wrong code or without a code chip , the vehicle control unit will disable various functions to prevent unauthorised start up.
New keys may be added to the system or keys replaced or deleted but may require a security access pin code to allow programming of keys.
Vehicle key programming was once a main dealer only job but there is now equipment available with key programming functions available to independent vehicle repairers and locksmiths.
Lost Keys
In some instances the vehicle manufacturer may provide an alternative method to bypass the vehicle immobiliser for emergency starting if transponder keys or remotes have been lost .
Emergency Key Access (EKA) details will often be advised within the vehicle operators manual.
Key Code Access pad
A further variation of the coded immobiliser system uses a keypad which requires the driver to enter a secret code by pressing the keypad buttons.
The key code access system is particularly useful in cases if vehicle keys are stolen because the vehicle still needs entry of a pin code to deactivate the immobiliser system.
Thatcham Security Rating
The Motor Industry Repair Research Centre at Thatcham,Berkshire,UK, carries out testing of both new vehicle security features and provides a rating system for vehicle alarms and immobilisers.
Link to Thatcham vehicle security page at www.thatcham.org
Insurance Approved Alarm / Immobiliser System
Usually this term applies to immobiliser systems which meet one of the thatcham category specifications and have a thatcham approval number.
Some insurance companies will provide discount on the insurance cost if your vehicle is fitted with an alarm or immobiliser.
Alarm arming activation
The alarm may be armed or activated by means of a door lock switch, or a remote control device.
Remote controls used infrared (IR) or radio frequency
signals. The remote control sends a coded signal to the alarm control unit to activate. Rolling code or random encrypted code technology may be used to prevent this code being picked up by a scanning device . The rolling code will change each time the alarm is activated or deactivated.

A problem can occur if either the remote control fob or vehicle battery fails causing the code synchronisation between remote transmitter and control unit receiver to be lost. This may require a defined procedure to resynchronise devices.
Battery back up
The alarm unit may have an additional internal battery fitted to provide power to the alarm system should the vehicle starter battery be disconnected.
If alarm backup batteries deteriorate this can become a source of unwanted battery drain causing a car battery to go flat overnight.
Central door locking function
Central door locking systems allow all vehicle doors to be locked from one point.
Vehicle locks are moved from the lock to unlock position and vice versa by motors or solenoids fitted within each door.
Aftermarket central door lock (CDL) motors are either two wire or five wire types. The 2 wire type operates on a power supply & ground to lock and connection reversed to unlock.
The 5 wire central door lock actuator also contains switches to activate / deactivate the system.
A typical 4 door power lock system would use 5 wire actuators on the front doors , and 2 wire actuators on the rear doors.
A further development of central door locking is deadlocking or double locking.
Double locking uses the CDL motors to disconnect the door lock linkage from the lock preventing an intruder from opening the vehicle door by smashing a window and pulling the lock button from inside the vehicle.
Shielding plates may also be fitted to further increase security & prevent access to lock linkages & motors.

Some car alarm systems may be wired into a central door lock module to enable remote locking.

Full closure alarm system
A total closure alarm system may be connected to both central door locking and electric windows / sunroof. The full closure function may close all windows and door locks when activated.
Car stereo anti-theft system
The car alarm may also be connected to the vehicle in car entertainment system. If the entertainment system is disconnected the vehicle alarm may be activated and also immobilise.

The car stereo may also require a code to be entered after power supply disconnection (battery removal) and reconnection before it will operate.
If a car radio code has been lost it may be possible to obtain the code from the supplying dealer or have the radio decoded.
Vehicle Location Tracking , Remote Paging, and Text alert.
Autowatch KS999


Stand alone tracking system

Can be installed as combined pager and tracking system
linked to an alarm system
Real time vehicle location shown on website map
Vehicles may be located and position tracked using a GPS device ( similar to a mobile phone signal ) .
Top of the range car alarm systems may provide a text alert to a designated mobile phone if the vehicle alarm is activated. Some SMS messaging alarm systems allow the owner to send an activation code from a designated mobile telephone to disable or enable the vehicle alarm system.
Vehicle tracking systems can also offer benefits to fleet and service companies by providing logistics data and remote asset monitoring.
Some systems offer real time vehicle position location over the internet allowing service companies to reduce labour and fuel costs.


Removal of alarm and vehicle immobilisation due to breakdown
If the alarm or immobiliser is to be removed or bypassed this should be agreed with your vehicle insurance company beforehand as it may affect your policy.
Diagnosis & Troubleshooting
My car won't start , the immobiliser is faulty , the alarm siren goes off without warning.

A few reasons why an immobiliser may fail:

Remote plip batteries can become discharged.

Spurious radio interference may affect some immobiliser devices causing failure to decode.

Control units may develop faults often due to water ingress ,vibration, or component age.
Failure of wiring looms

Vehicle battery or memory back up discharges causing loss of control unit memory , often known as control unit amnesia because the coding between remote and receiver loses synchronization. This can happen to vehicles fitted with a body control module ( BSI module ) if the recommended battery removal procedure is not followed.
Because your vehicle refuses to start does not necessarily mean that you have an immobiliser fault.

Vehicles can fail to start for numerous reasons including;
Battery failure
Fuel shortage : Fuel system component failure eg, fuel pump etc
Fuel quality : contaminatd or incorrect fuel
Discharged starter battery due to faulty charging system, wiring problem
Engine management or fuel injection or ignition component failure
Mechanical faults
Computer diagnostics of manufacturers integrated factory alarm systems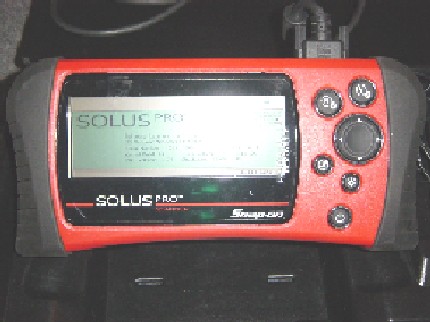 Vehicle alarm & central door lock systems can be complex with a variety of switches,modules and sensors.
Diagnosing the cause of breakdown can be assisted with computerised equipment . A scan tool diagnostic test may reveal stored fault codes which can prevent engine starting, eg 'key code not recognised','ecu function blocked by immobiliser','fuel system pressure sensor fault',etc.
Function tests of door locks and switches etc may be completed using computerised equipment .

Mechanical Anti theft devices
Primary and Secondary immobilisation can be performed by the use of mechanical devices which prevent operation of vehicle controls or movement of the vehicle.

Examples are :
Steering lock
Gearshift lock
Steering wheel covers, lock bars, brake and clutch pedal locking bars,handbrake locks,wheel clamps, fuel system shut off devices, driveway bollards etc.
Commercial Vehicle Cargo Protection
Additional methods to protect vehicle cargo and personnel include
High security van door locks & deadlocks
Lock shielding
Van Safes
Cargo area alarm systems
CCTV monitoring with DVR Digital video recording
Vehicle tracking solutions
Starter battery isolation switches
Key out Run stop system installation to allow vehicle engine to run with ignition key removed
HGV Air braking system lock to prevent unauthorised driving
HGV Semi trailer fifth wheel lock
Wheel Clamps