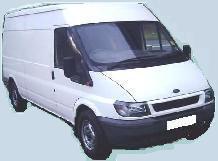 Van Starter Motor Direct to site delivery and On Site* fitting in Shrewsbury, Telford, Shropshire areas (*where possible ).
Van Starter motor failed ? Need to Buy Repair or Recondition a Van Starter Motor in Shropshire ?
We supply a range of Brand New Van Starter Motors and Factory Service Exchange Remanufactured Van Starter Motors locally and by mail order for most makes of Van and Light Commercial Vehicle
Please ring or submit the enquiry form below for prices
Van Starter Motor Repairs
We have Crypton electrical test bench and Motoplat CV2013 starter motor test benches for off vehicle performance testing of heavy duty starter motor units up to 1800A lockdraw current.
Van Starting Diagnostic
Starter Motor Diagnostic Help Page Link
Call 07703 558610 for starter motor supply enquiries
Outright brand new or Service exchange Van and Light Commercial starter motors.

Starter Motor makes and codes
Starter Motor Unit Replacement Supply of most makes
Bosch starter motor ,0 001,0986,
Cargo Starter motor
Denso starter motor
Delco starter motor
Ducellier Paris Rhone Valeo starter motor
Ford Visteon Motorcraft starter motor
HC Hella starter motor, CA*** ir
Hitachi starter motor S113 ,S114-,
Iskra Mahle Letrika starter motor
Lucas starter motor
Magnetti Marelli Fiat starter motor
Magneton starter motor
Mitsubishi starter motor
Nippondenso starter motor
Oem names used for reference purposes only. All trademarks are property of their respective owners.
Starter Motor system voltage drop tests
Carry out under load by trained personnel taking account of risk assessment and safety precautions : Should not exceed 0.5v on B+ main lead, across solenoid switch contacts, or on B- main lead. If volt drop reading is excessive check/clean connections, inspect condition of cables, contacts, etc.
Mail order Van Starter Motors
UK Starter motor & component supply and distribuition also available by mail order with paypal payment processing.
We can also supply tail lift motor , wheelchair lift motor ,
recovery winch motor , heater blower motor , washer motor ,
to help your van keep on motoring !