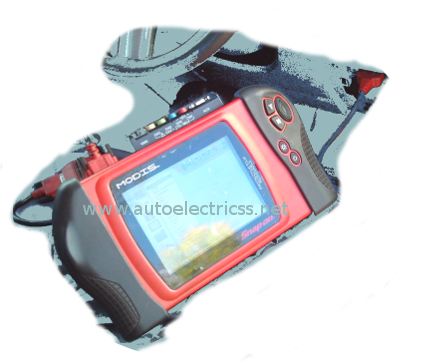 Diesel Engine Smoke Emissions
The Diesel engine combustion process can cause Carbon particulate smoke emissions from the exhaust.
The smoke density and colour can indicate engine combustion efficiency and aid identification of engine faults:
Black smoke indicates excessive fuel, poor fuel atomisation, or lack of air.
Blue smoke indicates oil which may have entered engine combustion chambers due to many causes such as worn cylinder bore, pistons and rings, or oil leaking past turbocharger seals.
White Smoke may indicate that water has entered combustion chambers or exhaust possibly due to failed cylinder head gasket, other water leak, or a damp exhaust after a vehicle has stood for long periods.
Excessive exhaust emissions can lead to dpf exhaust filter blockage.
What is Adblue® ?
Diesel Exhaust Fluid (DEF) Adblue® is the commercial trade name for a (VDA German approved) high purity 32.5% Urea based purified aqueous (water based) solution used as a diesel exhaust aftertreatment fluid to reduce pollutant exhaust emissions. Despite its tradename implying a blue colour, Adblue® is a colourless liquid.
What is Sintered Catalytic Reduction (SCR)
SCR stands for Sintered Catalytic Reduction or Selective Catalytic Reduction, a system where diesel exhaust fumes pass through a catalyst structure built in to the exhaust system.
An exhaust aftertreatment solution is sprayed at high pressure in to the exhaust gas stream produced from a diesel engine (exhaust gas aftertreatment), prior to exhaust gases entering a hot catalyst chamber to reduce emissions by breaking down Nitrogen Oxides (NOx) from the engine combustion process in to Nitrogen and Water.
Pressurised air may assist the spraying of def on to the exhaust catalyst in commercial vehicle applications.
Vehicles likely to use Urea based Exhaust Aftertreatment Systems
Exhaust aftertreatment systems are commonly fitted to vehicles fitted with medium to large diesel engines including
Cars
Vans
HGV Trucks
Agricultural Tractors
PSV Coaches and Buses
Construction Plant
Industrial diesel engines
Exhaust Aftertreatment System Components
Treatment Fluid Tank
Pipelines
Treatment fluid filter to remove particles and crystallization.
fluid heater
Dosing System Electronic Control Module
DEF Dosing Module and pump
Pressurised air system
Exhaust aftertreatment Injector fitted prior to SCR
Diesel Particulate Filter (DPF) or Catalyst (SCR) as part of the Exhaust
Advantages of Diesel Exhaust Aftertreatment Systems
Aftertreatment systems are designed to reduce Carbon soot and oxides of Nitrogen emissions (Smog) from diesel engines to provide cleaner breathing air and reduced diesel particulate pollution from burning fossil fuels.
Disadvantages and Problems with Diesel Exhaust Aftertreatment Systems
Adblue® fluid cost increase vehicle operating costs.
Fluid dosing systems are prone to failure which increases vehicle repair costs and may shorten vehicle lifespan when balanced against vehicle age causing premature scrappage.
Refuelling errors can result in the wrong tank being filled with DEF. If adblue® enters the diesel fuel system it may cause expensive irreversible damage to precision fuel injection equipment resulting in breakdown and repair costs. Adblue and Fuel refilling nozzles and tank filler necks are sized differently to prevent this happening.
Although exhaust aftertreatment systems are designed to protect the environment and our breathing air, in practice, many vehicle problems are caused by these systems.
SCR (or DPF) blocked by carbon soot build up
The catalyst must reach a temperature of 3-400 degrees C or higher to operate efficiently.
Soot loading of exhaust diesel particulate filter (dpf) is monitored by an electronic control unit which may flag fault codes when a system error is detected. Comparison of signal data from NOx sensors before and after the SCR may be compared to parameter data stored in the electronic control unit. A fault code may result from exceeding parameter threshold. The logged fault code may cause the control unit to revert to a limp home mode with reduced engine power as a result. Secondary fault codes relating to intake air flow or exhaust gas recirculation faults may result.
Excessive carbon soot can block the dpf exhaust which may prevent the engine running causing breakdown.
DPF DEF SCR Fault Codes
DPF or SCR fault codes, SAE J1939 Failure Mode Indicator (FMI) and Suspect Parameter Number (SPN) codes may be caused by a detected emission system failure due to:
Fuel injector metering rail pressure
Incorrect fuel injection timing
Airflow faults
Blocked or Partially blocked catalyst
Blocked or partially blocked adblue system
Electrical faults in wiring or control system (FMI:3, FMI:4, SPN627)
Temperature sensor fault (SPN3241)
NOx sensor fault (SPN3234, SPN3226)
Catalyst additive tank fluid level (SPN1781)
A fault code logged in control system memory may cause warning lamp illumination and power output reduction.
Diagnostic equipment may be required to read scr fault codes and clear error history after a repair has been completed.
NOx Sensor
A NOx sensor may be used to detect exhaust gas chemical composition. The data from a NOx sensor is transmitted on vehicle computer network CAN-H and CAN-L to the engine controller.
DPF Regeneration
If the ecu has detected a high carbon soot build up percentage loading of the diesel particulate filter, then a dpf regeneration may be required. The Ecu may start dpf regeneration during a driving cycle if sufficient conditions are met such as engine and exhaust temperature and gas flow calculated from engine rpm and load.
Dpf regeneration attempts to burn off carbon soot deposits by increasing temperature and may result in the exhaust dpf getting very hot which can introduce fire risks if flammable materials are in close proximity.
Exhaust Aftertreatment Urea fluid crystalises at low temperature causing pipes and injector to block so does not spray, for this reason a heating device may be fitted.
Urea is Corrosive to metals so may damage system components and especially copper cored wiring cables.
Legal Implications of Exhaust Aftertreatment Systems
Strict legislation enforces vehicle manufacturers to fit exhaust aftertreatment systems to reduce smog. Diesel smoke emissions containing particulate matter are recognised as harmful to human health with much publicity given to the volkswagen dieselgate saga. Euro 6 standard limits apply to vehicles manufactured 2015 on, EU regulation 715/2007. HGV and PSV Commercial vehicle operators in the road transport industry may be subject to compliance checks by DVSA to make sure that the adblue system fitted is operational. Heavy fines and loss of the vehicle operators licence can result where the manufacturers adblue system has been bypassed by fitting of an adblue emulator which could fool the diesel engine computer in to thinking a faulty or missing adblue system is still operational.
Remapping
Powertrain control parameters are stored in vehicle computer software as a map. It is possible to rewrite the control software map to remove dpf and scr functions to render the system inactive however this may contravene legislation and also jeopardise any vehicle warranty and introduce potential manufacturers liability claims affecting vehicle insurance. Vehicles used for special purposes may be remapped to suit at operator's risk. Testing the vehicle with an engine dynamometer (dyno) or rolling road is recommended following remapping.
Exhaust Aftertreatment Fluid Storage and Contamination
Adblue® requires clean storage to prevent contamination which may block filters and exhaust catalyser injector system. Filling from multi use containers and drums should be avoided to prevent cross contamination. Site and field refuelling of construction, quarry, and agricultural machines can expose adblue systems to dirt and particle contaminants which could cause future reakdown.
PPE and Risk Assessment
Although urea based exhaust treatment fluid is described as non hazardous there are some risks assosciated with eye contact, spillage, slight ammonia gas release, and ingestion which may cause nausea. COSHH data sheets are found readily on chemical manufacturers websites.
Safety glasses and gloves are recommended when handling treatment fluids.
Adblue® may be contained in a pressurised system.
Adblue® Standards for Aqueous Urea Solution AUS32
Adblue® is a registered trademark of VDA used on this webpage for reference purposes only, no further link is expressed or implied.
DIN 70070
ISO 22241 International Standards Organisation (link opens in new tab)
GB29518-13 this is a Chinese standard despite the GB prefix.
©www.autoelectrics.net 2019