Auto Electrical Installation in Shropshire & Mid Wales UK
Autoelectrical Services : Mobile Autoelectricians covering Shrewsbury, Oswestry, Telford, Welshpool and surrounding areas.
On Site Installation of a wide range of vehicle electrical components supplying private trade & fleet automotive.
including
Vehicle Lighting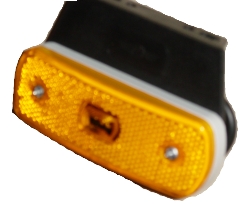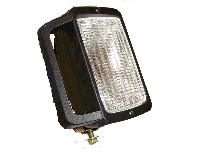 Work lamps & Spot Lights
Halogen or Led . More info on our vehicle lighting ranges can be found at https://autoelectrics.net/vehicle_lights.html A wide range of vehicle worklamps can be used to increase operator safety in environments where lighting is a problem.
Examples are night time operation of agricultural machinery,
construction equipment, loading of delivery logistics vehicles, operation of vehicle recovery equipment, etc.
HGV truck & trailer side marker and obligatory rear lamps
Component supply & installation Headlights, Side lights, Brake lights, Direction Indicators, Reverse lights, Rear fog lamps, wiring. Supply of Beacons , Worklamps, Tractor Headlamps, Reversing Lamps, Rear Fog Lights, Truck & Trailer Tail lamps, Tail lift lamps ,Position Marker lamps , LED lamps. Number plate lamps, Bulbs. Reflectors, Marker plates. Van load area and cab interior fluorescent or LED lighting
Lightbars and Beacons

Hazard warning rotating beacons and xenon light bars

Supply and fitting of beacons for plant & machinery to provide high visibility for light and heavy commercial vehicle & construction equipment safety applications
Beacons & Lightbars available in 12 volt or 24 volt versions
with rotating light units or Xenon flash output. We can also supply switches, cable, relays, terminals and circuit protection devices. See our products page
Cab night heaters
See our Night heater repairs page for details.
Vehicle Electrical Power systems
See our Onboard Power Page for more information
Battery Charging
Auxilliary Dual battery split charging systems for van installations - component supply and fitting
Power Inverters
Pure Sine Wave or Modified Sine Wave 12 volts Dc input to 240 v Ac or 110 volt AC output
Voltage Droppers
DC-DC Voltage converters from 24 volts to 12 volts.
Emergency Stop circuit wiring
Used to kill auxilliary equipment in event of emergency.
Camera Systems
Supply and fit installation of vehicle mobile cctv camera kits - See our cctv page for more info
Handwash units
Water pumping and Spraying equipment wiring

Phone Kits
Hands free phone kit installation
Run Stop Key out systems
Function : Permits the vehicle engine to continue running without keys left in ignition.
Enables auxiliary electrical or pto driven equipment to be operated
Applications : catering vans , ambulances, mobile workshops, service vans, recovery trucks.
Operation: Handbrake applied and vehicle stationary. A button is pressed to activate the system, electrical control bypasses the ignition switch. Vehicle key can than be turned to ignition off position and removed. Engine continues to run.
Engine stops if handbrake is released or pedal is pressed to prevent vehicle being drivem.
Towbar and trailer wiring
12N 12S 13 pin 24N 24S

Alarms & Immobilisation systems.
See our
Vehicle Security page
for more information
Vehicle Location Tracking
Fleet vehicle tracking location equipment, GPS Tracking units , Satnav Installation.
Audible Warning Sirens & PA equipment
Audible Warning Systems - Reverse Bleepers -Horns
Audible signalling equipment provides additional warning of vehicle presence where workers or general public may be at risk.
Sirens and Horn - Audible Warning to traffic and persons by emergency service vehicles such as ambulances, fire engines, to enhance vehicle progress through traffic congestion.
Reverse Bleeper - Audible warning to pedestrians and site operatives to warn of vehicle presence especially when reversing.
Night silent reverse warning devices are available for use in built up areas.

Audible Warning sirens may also be used in processing plant environments to signal start of machine operation.
Factory loading and unloading operations when a forklift is manouvering, or delivery truck reversing.
Reversing warning units with voice simulation and customised message are available which could also incorporate an advertising message eg " Warning, Supermarket delivery vehicle reversing ! "
Night silent reverse warning devices are available for use in built up areas.
Audible Warning sirens may also be used in processing plant environments to signal start of machine operation.
Environments where Visual or Optical Warning may be useful include Roadside or site working with Construction equipment such as heavy plant, digger, loading shovel, 360 excavator , earthmover etc. Operation of slow moving vehicles in road traffic ,eg Agricultural Tractor , Wide load etc. Operation of service vehicles in public areas such as on car parks, highways maintenance.
Factory loading and unloading operations when a forklift is manouvering, or delivery truck reversing. Regulation 24 of the Provision & Use of Work Equipment Regulations 1998, states that "Every employer shall ensure that work equipment incorporates any warnings or warning devices which are appropriate for reasons of health and safety".

Warnings can be audible or visible . Does your truck comply?
Recovery winches
Dc motors , starter motors , tail lift pump hydraulic motors, Winches, Installed for Lowloader, Recovery Truck, 4x4 Offroaders.
Custom Wiring
Custom wiring loom and distribution box arrangements for commercial vehicle projects work vans and vehicle body conversions.
Vehicle Air Conditioning and Refrigeration
F GAS Class 1 qualified engineer see our
vehicle air conditioning page
for more information
Van Security Locks
Fitting of Deadlocks for vans
In car entertainment systems
Car audio, Radio, cd,dvd ,Stereo,Head units, CD Changers ,DVD, Amplifiers & speakers.
Proximity reversing parking sensor systems
Safe Manoeuvring - Object detection Sensor systems for damage reduction when parking. Sensors are fitted to the vehicle rear bumper providing ultrasonic detection of approaching objects. A range of parking sensor systems are available for cars vans trucks and agricultural machinery,to provide the operator with audible or visual warning. 12 volt and 24 volt systems available. Object detection is also used on lifting equipment to stop the machinery when operatives enter a danger zone.