Auto Electrical Vehicle Diagnostic Service in Shropshire UK
Body Control Modules
Many modern vehicles utilise a computerised control unit for activation and deactivation of autoelectrical systems.
A variety of vehicle functions may be run by a body control module.
Different manufacturers identify body control modules under generic terminology:
Ford : Generic Electronic Module (GEM)
Audi VW Seat Skoda : Convenience control module
Mercedes : Signal Acquisition Module (SAM)
Peugeot Citroen : BSI module
Renault : UCH module
Others: Body control module BCM
Typical Body Control Module Functions
The vehicle body control module is often configured specially to specific vehicle specification and may be programmed with vehicle identification coding such as VIN.
The body control module may use driver inputs from switches via controller area network CAN or Local interconnect Network LIN serial data bus, process information, and provide electrical output to vehicle body autoelectrical systems.
Typical body control module functions may include:
Vehicle Alarm systems
Central Door Locking
Key programming
Sidelights and Number Plate Lights
Headlights
Front and Rear Fog lamps
Direction Indicators
Hazard Warning Lights
Brake lights
Reversing Lights
Windscreen Wipers and Washers
Horn
Interior courtesy lighting
Heating and Air conditioning
Battery monitoring and charge control
Speed monitoring and cruise control
Audio systems
The BCM may be integrate both fuses and relays.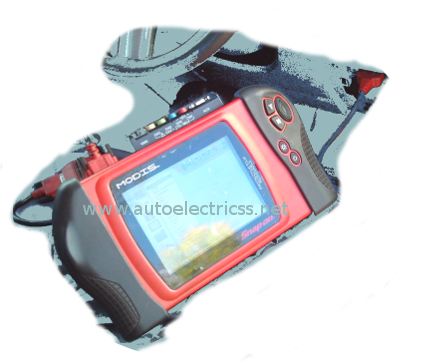 BCM Diagnostics and Programming
Replacement of the vehicle body control module may require specific configuration using diagnostic equipment and manufacturers information particularly where security access is required. This may mean a SAE J2534 pass thru device linked to a manufacturers service portal is required.
BCM inputs from switches may be checked by using vehicle diagnostic equipment serial data mode where voltages and logic can be monitored.
BCM output functions may be checked with specialised vehicle diagnostic test equipment using an actuator test function which will send commands to the vehicle computer telling it to switch on lights etc.
Networking
The BCM is likely to be part of a network of vehicle computer modules which communicate serial data via the controller area network bus (CANbus) system.
Diagnostic serial data may raise fault codes in other modules when communication faults with bcm exist.
Manufacturers may limit programming access to modules by use of digital locking requiring a security access code before certain levels of diagnostics and reprogramming are available.
Replacement of a BCM may require software is loaded on to the module to configure and gain functionality which can present problems for aftermarket repairers
BCM Faults
BCM faults may prevent the vehicle from starting, allow to start and run for a few seconds, or provide strange effects with functions such as lighting, wipers, door locks, etc.
Many BCM faults are a result of water ingress causing corrosion and deterioration of circuit board electronics.
Replacement of BCM may require dealer level programming.
Trailer Socket Wiring
Vehicles using a BCM to control lighting functions may require that a logic relay eg 7 way bypass relay is fitted if wiring additional trailer electrics. Vehicle specific trailer modules may be required by certain manufacturers.
The BCM may detect circuit loading so when additional lights are fitted to the vehicle lighting circuit the module detects extra load and sees this as a fault subsequently logging error codes and denying power to the affected circuit stopping particular lighting functions.