Car Air Conditioning Service Shropshire & Mid Wales
Mobile Car Air Conditioning Service Engineers covering Shrewsbury, Telford, Shropshire and Welshpool Mid Wales area specialising in car aircon regas maintenance repair and servicing of car air conditioning.
FGAS class 1 qualified service engineer for fault diagnostics, refrigerant recovery and repair of car air conditioning systems. Car Van Minibus Air Conditioning and Refrigeration for most makes of vehicle.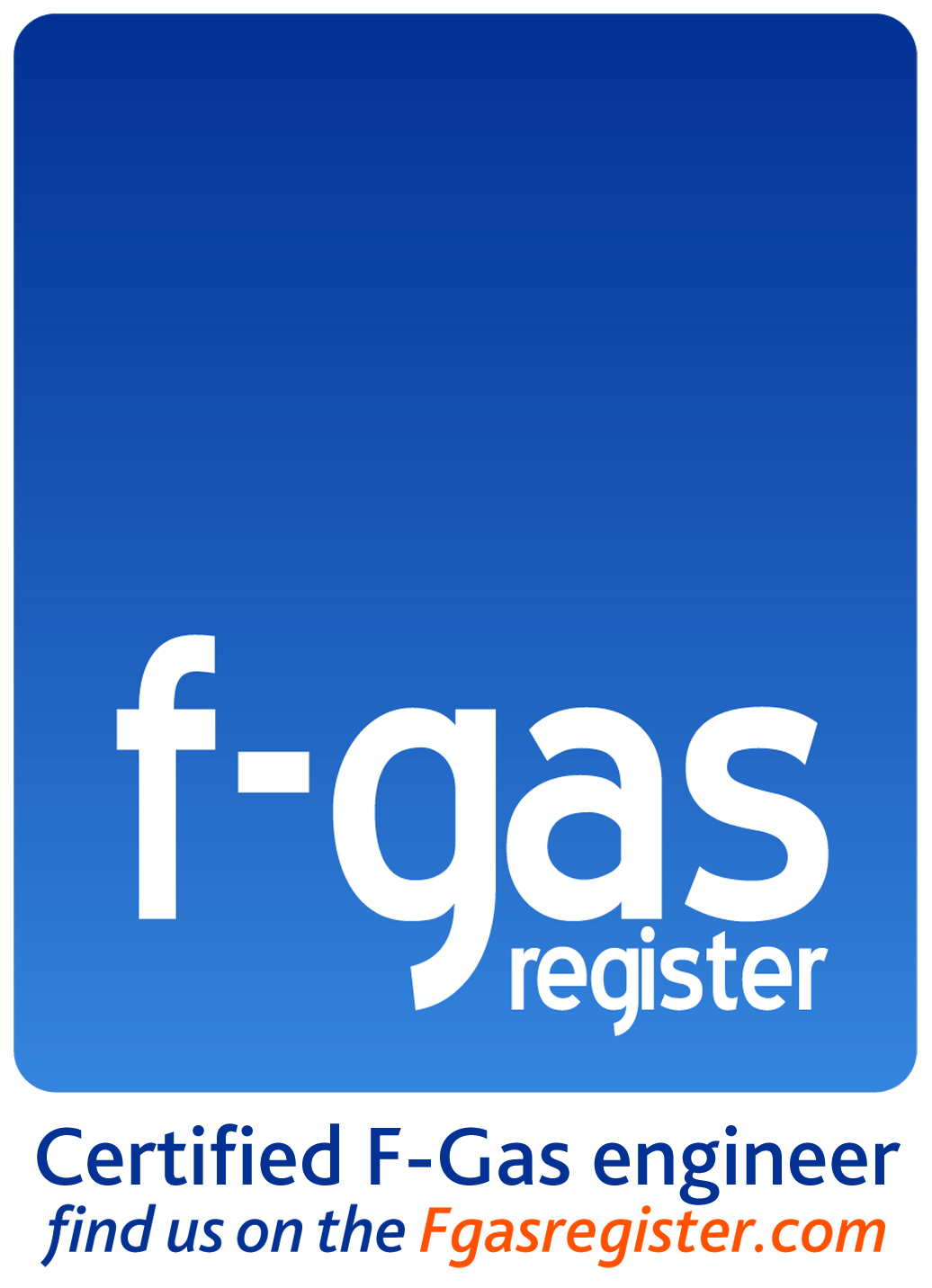 Mobile service and repair of vehicle R134a air conditioning systems on site (where component access allows)
Telephone 01743 884888 www.autoelectrics.net
Supply of car air conditioning repairs service and components in Shropshire
Car Air Conditioning System Benefits:
Car air conditioning systems are designed to reduce vehicle interior temperature.
Comfort and Safety : Car air conditioning and climate control systems maintain low cabin temperature to ensure a comfortable journey enhancing driver and passenger safety in hot weather.
Clean Air : Passenger compartment air is cleaned on cabin entry by the pollen filter to reduce dust and fumes.
Dehumidifying : The air conditioner can remove moisture from the air allowing demisting of windscreen to provide clearer vision whilst allowing car windows to remain closed.
A few main causes of car air conditioning faults
If your car air conditioning system blows out warm air from the dash vents there can be a number of causes.
Refrigerant loss : One of the main reasons for car air conditioning to stop working is due to the loss of refrigerants through leakage.
Internal system blockage may occur within the refrigerant circuit due to icing or debris.
External blockages may restrict air flow over heat exchanger radiators particularly if the car is used in dusty environments.
Mechanical faults may occur with components such as the thermal expansion valve , compressor drive clutch, or air conditioning compressor.
Auto electrical faults with wiring switches or control may prevent the compressor clutch engaging or mean incorrect temperature control. Electrical faults may cause blower fan motors to fail.
Moisture Ingress to AC System
If moisture enters a car air conditioning system airborn water may freeze causing refrigerant circuit components eg txv to block with ice.
The oil used to lubricate the car air condtioning compressor is hydroscopic therefore absorbs moisture allowing acids to form which can corrode air conditioner system compmonents and lead to breakdown.
Moisture build up on the evaporator (heat exchanger generally fitted behind dash) and within air vents can breed bacteria causing musty smells within the car interior.
Car Air Conditioning System Components
Supply of a range of car air conditioning parts.
Car Air Conditioning Compressor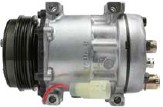 The car air conditioning compressor operates to raise refrigerant pressure and temperature.
Car air conditioning compressors pump refrigerant around the air conditioning system.
The AC compressor has suction (Low side) and discharge (High side) ports.
Air conditioning compressor faults can cause loss of air conditioner cooling operation.
Car air conditioning compressor typical faults:
Loss of compressor drive due to clutch failure or auxilliary drive belt failure.
Refrigerant leaks from compressor casing gasket seals or o-rings
Bearing failure causing excess noise
Seizure
Electrical controls
Car air conditioning systems have a number of electrical controls actuators sensors and pressure switches.
Car air conditioning electrical systems may require electronic diagnosis using computerised equipment.
Air Conditioning Condenser
Refrigerant changes form from high pressure gas to liquid inside the car air conditioning condenser.
The car aircon condenser heat exchanger on most vehicles is located in front of the cooling system radiator.
Heat from refrigerant moves to air as it is blown across condenser fins by the cooling fan(s).
Car aircon condensers are particularly vulnerable to deterioration through corrosion and impact damage.
Replacement of a car aircon condenser may involve bumper removal to access.
TXV
Many car air conditioning systems may be fitted with a Thermal Expansion Valve (TXV) which regulates refrigerant flow in to the evaporator.
TXV problems can include, blockage and sticking and may present as system pressure faults.
Evaporator
The car air conditioning evaporator is the heat exchanger mostly located behind the car dashboard.
Air circulating inside the car passenger compartment is blown over the evaporator fins.
Warm air is cooled by heat transfer to refrigerant passing through the evaporator coils, reducing air temperature to provide cool chilled air from dash vents.
A build up of moisture and dust around the car air conditioner evaporator can provide an environment where bacteria thrive causing bad odours and musty smells.
There are various aftermarket air conditioner cleaning products available to disinfect the evaporator.
Receiver Dryer
A receiver dryer is the refrigerant filter of the car air conditioning system which removes moisture from the refrigerant in the aircon system.
Pollen filter, Fans and Vent system
Air enters the car interior via the pollen filter allowing car windows to remain closed.
Fans move air across heat exchangers and blow air through cabin vents.
Optimum car air conditioning performance is achieved when air con vent controls are set to recirculation mode.
Car Air Conditioning Refrigerants and Legislative Framework
Refrigerant may be present in a car air conditioning system as either gas or in liquid state dependant on pressure and temperature.
Many HFC Car air conditioning refrigerants have high global warming potential (gwp) and must only be recovered from vehicles by F-Gas qualified personnel.
GWP is a quantitive reference of the global warming effect of a refrigerant by kg in comparison to Carbon dioxide which has gwp 1.
Legislative framework is designed to phase out refrigerant gases with highest gwp . Restrictions of refrigerant use has led to substantial increases in refrigerant prices.
R12 or Freon 12 - older vehicle (pre 19809s) aircon systems may have been originally filled with R12 (now a banned refrigerant). Some retrofit kits are available to convert R12 systems to R134a but we do not offer this facility.
R134a - most commonly used HFC vehicle refrigerant in passenger car air conditioning systems manufactured up to 2017.
We have mobile facilities for recovery of R134a car air conditioning gas and liquid refrigerant.
Any R134a refrigerant present in a car air conditioning system must be recovered before component disassembly.
HFC refrigerants may only be legally recovered by Fgas qualified personnel and Fgas registered traders.
Car air conditioning system Recharge Regas R134a Refill in Shropshire.
R1234yf - Latest vehicles from 2017 generally use refrigerant gas R1234yf which has similar cooling capability as R134a but much lower gwp. 1234YF (slightly flammable) was developed as a low gwp alternative to R134a.
R477 - Carbon dioxide is being developed as a vehicle air conditioning refrigerant by some european manufacturers. CO2 systems operate at considerably higher pressure than older air conditioning systems which introduces new risks.
The refrigerant which has been used in the car ac system is usually identified by labelling on the vehicle body together with regas quantity.
The car air conditioning system should be gas tight but marginal loss of refrigeant can occur over time due to minor leakage through hoses, seals, and components. If refrigerant gas leakage occurs this can allow air to enter the system introducing moisture and potential damage and eventual failure to cool.
Refrigerant Oils
Special refrigerant oils are added to the car air conditioning system during regas.
PAG Oil
POE Oil
Refrigerant leaks cause loss of refrigerant oils and can cause subsequent compressor failure.
Refrigerant Leak Detection
There is little point in regassing any air conditioning system which leaks until the leak source has been repaired properly and leak tested.
There are a number of methods of refrigerant leak detection.
Car air conditioning systems can be checked for integrity by both vacuum testing and pressure testing.
Access to car aircon components can often be restricted by body panels and equipment.
Many automatic air conditioning machines used in the motor trade carry out a process where
remaining refrigerant is recovered,
then vacuum applied to the air conditioning system for a time period during which any loss of vacuum will indicate presence of a leak.
If the leak check is passed the automatic machine will proceed to regas the system to specified refrigerant quantity.
Oxygen free Nitrogen (OFN) pressure testing can be carried out to detect points of potential refrigerant leak. Many automatic aircon machines do not have OFN pressure test functions.
OFN pressure testing can be carried out after complete recovery of any refrigerant or where the AC system is empty.
During an OFN (tightness) pressure test the air conditioner system is pressurised then locked off.
Any drop in pressure will indicate presence of leaks requiring repair before regas.
UV leak detection requires injection of a small quantity of a special ultra violet (UV) dye in to the aircon system to aid leak detection.
If a leak occurs then the UV dye will glow under ultraviolet light indicating the source of leakage
Electronic leak detection : A refrigerant gas 'sniffer' may be used to detect any escaping refrigerant.
This is particularly useful for detecting refrigerant leaks in to air vents.
Car Air Conditioning Mobile Service Areas:
Shrewsbury - Shropshire - Telford and Wrekin - Shifnal - Market Drayton - Newport - Wem - Whitchurch - Much Wenlock - Ludlow - Welshpool - Oswestry - Ellesmere - Newtown