AGRIMACHINE AUTO ELECTRICAL SHROPSHIRE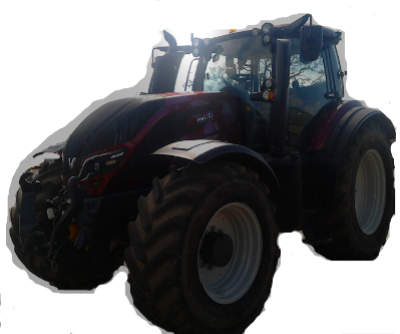 Breakdown callout for wiring fault finding on farm machinery
Starting and charging circuit - Starter motors - Alternators
Lights
AIR CONDITIONING REPAIRS
TRACTOR - COMBINE - CROP SPRAYER - HARVESTER - AGRIMACHINES - R134a
Please see our air conditioning page for more info.
Air conditioner fault tracing on tractors , combines, crop sprayers. Facilities for test , repair and regas. FGAS qualified engineer to recover and recharge refrigerant.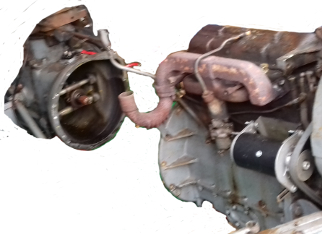 Electro-Mechanical
Electromechanical linear actuator rams are used on farm machines such as combines. We may be able to repair failed linear actuators.
Electro-Hydraulic
Electrohydraulic solenoids are used on many agricultural machines to activate hydraulic rams.
Starter Motors
We can supply and repair a range of starter motors. We can also supply parts for starter motors such as solenoids, armatures, and brushes.
Alternator - Dynamo - Electrical Charging System Components
We supply a wide range of alternators , dynamos , and autoelectrical repair parts to fit agricultural machinery.
Trailer Lights
Supply of cable and lights, auto electrical fault finding , wiring repairs to farm trailers.
AUTO ELECTRICAL EQUIPMENT FOR AGRICULTURAL MACHINERY ENGINEERS
Professional quality auto electrical accessories and cable terminal supplies direct from UK national distributor.
Buy automotive electrical wiring parts and equipment online by mail order for Agricultural engineering workshop or farm use application with vehicle wiring installations on Tractor, Trailer, Combine ,Forage Harvester.
On board Weighing equipment and Speed Area metering systems are often used on agricultural machinery to monitor crop application and load hauling processes.
Large wiring product range includes : Automotive cable , battery clamps , crimping tools , fuses , fuseholders ,lights , switches , horns , dashboard warning lamps , worklamps , exhaust clamps, fasteners, nuts, bolts , washers, rivets, clips , heatshrink tubing, pvc conduit, wiring grommets brake tube, first aid kits, trailer lamps , 12N 12S 24N 24S Plugs, protective clothing, workshop sundries
Tractor Starter Motors
A range of quality starter motors for Tractors , Combines , Off road equipment, Construction plant , Industrial engines and Groundcare machinery. Test and repair also available
Tractor Alternators
Alternators for Farm machinery
Tractors
Combines
Self Propelled machines
Potato harvester
Sugar beet harvesters
Forager
Groundcare equipment.

Tractor Dynamos & Voltage Regulators
Tractor dynamos and voltage regulators for some classic and older farm equipment
Tractor Ignition Switches
Lucas type tractor and plant ignition switches
Reversing Bleepers
Audible warning safety equipment
CCTV Load Monitor / Reversing Camera Systems
Visual load monitoring and safety reversing equipment supplied or installed.
Beacons & Din Mounting Poles
Rotating beacons , Xenon flash beacons, din mount poles for agri machinery and plant
Worklamps
A full range of worklamps including twin beam , halogen , and xenon types. We can also supply a full range of 12v and 24v automotive bulbs.
Tractor Headlamps
Tractor headlamps : Universal replacement types with indicator for tractors and construction plant. Some specific tractor replacement headlamps also available
Warning Triangles
Portable warning triangles
Trailer Side Marker Lamps
Led amber trailer side marker lamps in 12v or 24v
Trailer Rear Marker Lamps
Trailer red rear marker lamps
Trailer Red Triangular Rear Reflectors
Trailer Rear Combi lamps
Trailer Side position lamps
Trailer 7 Core Cable
We sell a full range of automotive cable from battery cable to multicores
Trailer Electrical Junction Box
Rubber type electrical junction boxes also other types of automotive junction boxes available for trailer and semi trailer wiring
Trailer 7 Pin 12N Plugs
Trailer 7 Pin 12N Socket
Trailer Rear Marker Plates
Rear marker plates for commercial vehicles and trailers
Diesel Lift Pumps
Diesel lift feed pumps available for specific applications by special order.
Diesel Fuel Filters
A range of fuel filters to protect fuel injection equipment on diesel engines.
Cold Start Flame Plugs
Cold start devices including flame plugs and glow plugs
Battery Booster Cables
A wide range of manufactured battery booster cables from light duty through to heavy duty in various lengths
Farm Workshop Sundries
Fasteners, Grease nipples, Washers,clips , please see our products page for more details.
Mobile auto electricians in Shrewsbury ,Shropshire. Machinery auto electrics diagnostics.
www.autoelectrics.net

Local Shrewsbury area based Breakdown callout field service to Shropshire areas & surrounding areas. 4x4 callouts available for site access.

Mobile auto electrical services include fault finding and diagnostics , wiring circuit repairs to systems where wiring insulation has chafed or melted causing burnt wires. Locating bad connections on wiring systems . Accessory supply and installation.
Agriculture Industry Links
West Mid Show
Royal Bath and West Show
Royal Welsh Show
Paris Agriculture Show
Rural Agri Shows by date
Agri Engineering trade shows